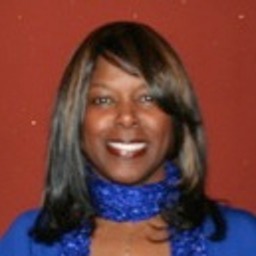 FOCUS: mediation, faciliation, forgiveness education, dispute system design
Contact Marquita: marquita@faces-adr.org
A mediator, facilitator and one of the few forgiveness educators in the United States, Marquita Bynoe Campbell (of Barbados, West Indian parentage) has dedicated her life to conflict resolution. As Forgiveness Ambassador and the founder of Forgiveness Empowers, Marquita conducts individual and group forgiveness coaching to facilitate healing and promote wellness. She has designed and taught a series of forgiveness seminars and workshops to reach the heart of potential conflicts. In addition to her forgiveness expertise, Marquita also offers conflict coaching and assistance in mediation preparation. As a practicing mediator, she is on the panel of the California Academy of Mediation Professionals (CAMP), the Tapestry Commission in Lancaster, California, and serves on the Board of Directors for the Center for Alternative Law and Mediation (CALM), a non-profit community mediation center in Antelope Valley, California. Marquita coordinates and frequently leads the Antelope Valley Mediation Roundtable.
As a Regional Wellness Manager for the United States Department of Health and Human Services, Marquita created a four state comprehensive wellness program. Sensitive to life's hardships and traumas, while working for the airline industry, Marquita was a member of a Critical Incident Response Team, providing counseling, support and coaching to employees dealing with crises such as death and divorce. She assisted the employees in transitioning through their traumas back to the work environment. Marquita has also presented a series of life, educational and career seminars to teenagers to provide them with the skills to navigate through adolescence.
Marquita has completed extensive training while obtaining her certificate in dispute resolution from the Straus Institute for Dispute Resolution at Pepperdine Law School (Ranked #1 in dispute resolution programs by U.S. News & World Report for 9 consecutive years). She intends to receive her masters in dispute resolution and strives to develop ways of using conflict resolution design principles to resolve conflicts on all levels and scales. Marquita envisions forgiveness as an integral component to all alternative dispute resolution systems.