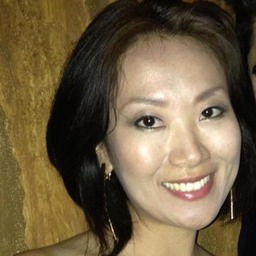 FOCUS: mediation, arbitration, fashion dispute resolution
Contact Priscilla: priscilla@faces-adr.org
Priscilla Ahn holds a law degree (LLB) from Sogang University (2004, Seoul, South Korea). Upon graduation, Priscilla moved to New York and worked at Sullivan & Cromwell LLP then Kirkland & Ellis LLP, working on all aspects of litigation in nationally litigated cases. She transferred to Kirkland's Chicago office as a project assistant and was part of the team involved in a national oil spill case. 
While working in litigation, Priscilla obtained a passion for dispute resolution, and was admitted to the Masters in Law Program (LL.M.) at the renowned Straus Institute for Dispute Resolution at Pepperdine Law School. Priscilla will obtain her LL.M. in May 2013, and is expected to be sworn as a member of the California Bar in June 2013. In June 2012, Priscilla completed training and education at the Fashion Law Institute at Fordham Law School in New York. 
She is the author of The Fashion Neutral, an internet blog about alternative dispute resolution in the fashion industry, the first known blog of its kind. Priscilla's vision is that through alternative dispute systems design, that fashion companies can institute internal mechanisms to effectively resolve disputes, avoid litigation, and focus instead on their business goals.